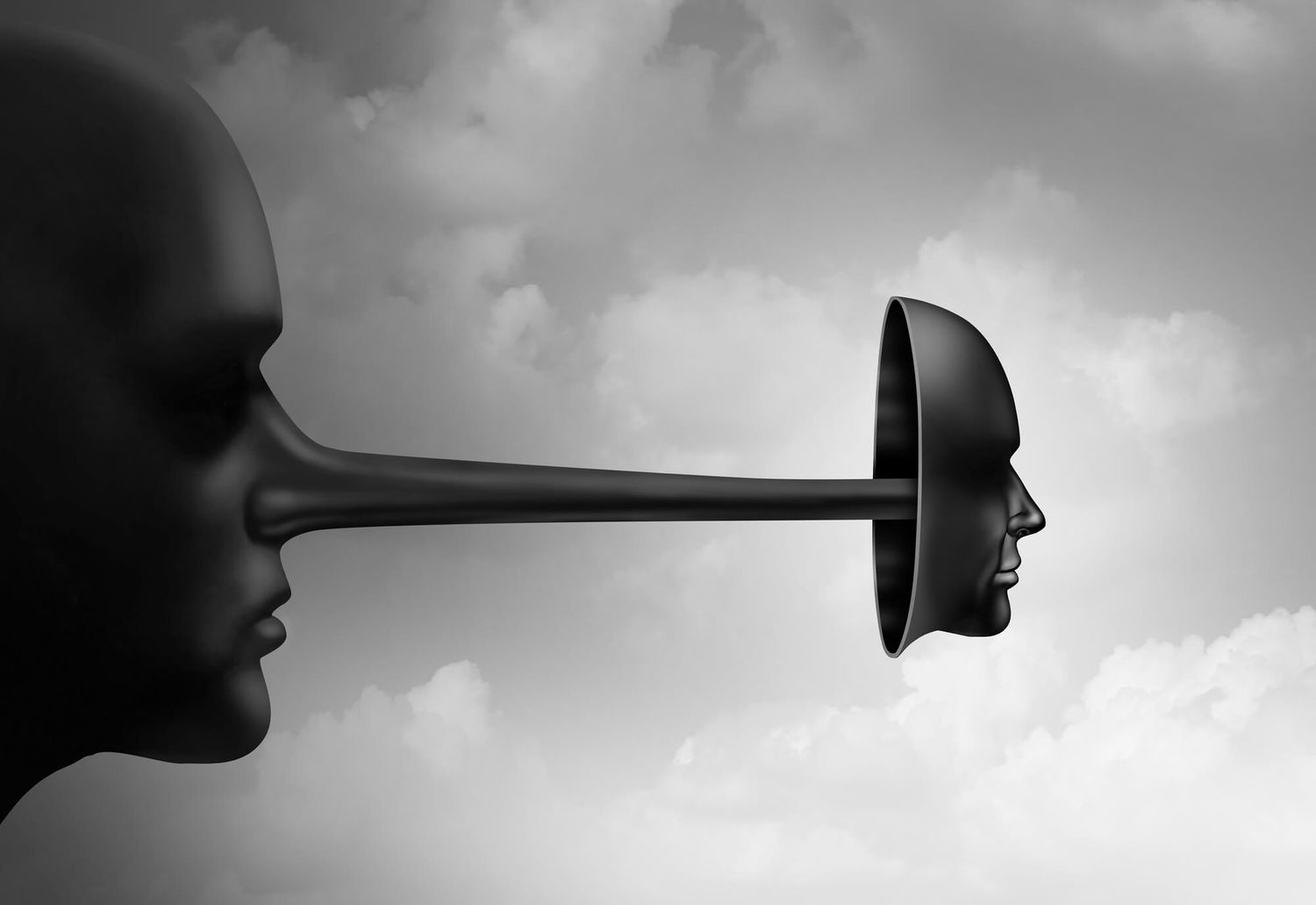 Your manuscript is ready for editing. But when you google "hire a book editor," a mere 70 million+ results show up—and that number increases daily.

Wait… What?

Clearly there's no shortage of editors, but are they any good? The self-publishing boom, turbo-charged by the global pandemic, has created a glut of self-proclaimed professionals for hire. Most are amateurs and marketers. They have enough SEO savvy to get the Google bots' attention but little, if any, valid editorial experience.

And they're taking advantage of people thinking that "first on Google must mean best." To secure top positions in the search rankings, all that the BlogMuch EditLittles of the world need is enough free time (they're sure not busy editing) and social media and SEO skills to blog prolifically and effectively—or enough money to hire a marketing firm to do the same. So don't be pulled in by blog marketing or slick websites. Use your time wisely to find a trusted editor with a stellar track record.

And how do you filter through all that "editorial abundance"?

Good old-fashioned research and BS detection.

My aim here is to help you refine your online search to hire a book editor and avoid the editorial fakes, flakes, and factories. The following steps are how I would vet a shortlist of truly professional book editors. (Because my well-respected colleagues and I are out here among the surplus. We're often not as high-profile Google-wise because we're experts at editing, not online marketing… yet.)



Know Your Specs
This may seem obvious, but it's still worth stating. In your search terms, include whether you're looking for a fiction or nonfiction editor and the genre of your manuscript. Although a nonfiction editor who specializes in history could in theory edit your dystopian steampunk novel, they're not the proper specialist for the job. Each genre has its own nuances. And editing for those nuances is learned over years of mentoring, exposure, and experience. Preferably, the editor comes from a traditional publishing house, and ideally from one of the Big Five: Penguin Random House, HarperCollins, Simon & Schuster, Hachette, and Macmillan (three of which I edit for).

Also include English language. In the online marketplace, it's possible your editor lives in a different country than you do. Confirm they are a native speaker, usually with a degree in English, creative writing, journalism, or communications and (I can't stress enough) in-house publishing experience.

Be wary of offshore "editor factories," whose anonymous, faceless experts claim English proficiency. Although their rates may be attractive (read: too good to be true), their results are usually disappointing (read: borderline incompetent). Many times I've proofread projects that have been edited offshore only to become elbows deep in errors by page 20. You want an editor with a highly proficient understanding of your manuscript's language.



Know Your Editing Needs
Research the types of editing so you have an idea of what your manuscript may need. Most publishing professionals agree that every manuscript should go through at least two of the following three editing stages prior to publication.
Substantive editing, in which "big picture" aspects are addressed page by page. This could include structure, organization, and logic for nonfiction; and plot, pacing, and character development for fiction. This is also called developmental or conceptual editing (and oddly, some sites also call this line editing; not confusing at all, right?), but many editors draw this distinction: If your manuscript is incomplete, you need to collaborate with a developmental editor to turn the concept into a finished book. If your manuscript is complete and you've taken it as far as you can, you need a substantive editor to perform an expert overhaul.

Line editing (or stylistic editing), in which the finer stylistic aspects are focused on line by line. In both fiction and nonfiction, flow, tone, and concision are refined as verbosity, repetition, and redundancy are eliminated. This is the next-level polish after a substantive edit (and is often done in combination with substantive or copy editing, depending on the quality of the manuscript).

Copy editing, in which grammar, spelling, and punctuation are examined for correctness and consistency word by word—the picky but paramount last-round edit. No matter the genre, this is the crucial quality control you need before your manuscript goes to design.
Include the type of editing you think best matches your manuscript's needs. But be prepared for this expectation to change once you've consulted with your shortlist candidates. A reputable editor will request a sample of your writing to determine whether what you're asking for is what the manuscript actually needs—and will be able to prove it in a sample edit of their own.



Separate the Merit from the Marketing
Your list of potential editors should now be more manageable. But likely you'll still have many websites and much marketing to sift through: all touting experience, testimonials, and portfolios, best of, top ten, and so on. The Dunning–Kruger effect may also be on display, where individuals with low ability at a certain task provide overly positive appraisal of that ability—not even knowing what they don't know.

So, how do you separate the facts from the flakes and fakes?



Get a Full Name and a Track Record
Some of the vetting process will be easy: avoid the editor factories (akin to essay mills) I mentioned (not to be confused with editing firms who vet their contractors). They usually offer a vague description about their editors, and you're encouraged to "place your order now" before learning one credential (if anything) about your future editor.

Reputable editors are not anonymous. Typically, they are forthright and specific in their bios about:
their training, credentials, and experience;
their specialties and preferences (types of editing and genres); and
their portfolio, references, and testimonials.
You should be able to access their track record for free—or, at most, for the price of an email or newsletter sign-up (a requirement to view the rosters of some editing firms).



Read Between the Lines
Marketing is in the mix, of course, with generous use of modifiers like pro, expert, best, #1. These attributes convert from valid to vague pretty quickly if not substantiated by facts. Confirm whether the track record matches the adjectives—often it doesn't (see "Verify, Verify, Verify").

I've also noticed a "loose association" tactic that's trending as the online editorial marketplace becomes even more competitive. Crafty bloggers know that terms like Big Five, best-selling, critically acclaimed and mentions of high-profile authors attract clicks. So don't just skim their marketing copy, subconsciously linking the standout names with that editor. You'll risk being misled. Pay attention to the connections.

For example, one editor's bio I read recently stated Big Five in-house experience (working for an imprint) and included a string of star-power authors. Yes, that Big Five is home to those authors, but those authors were not edited or proofread by that editor. Everyone except the actual editor was mentioned!

This is the creative wordplay you need to watch for. It reminds me of the stolen valour videos (where imposters masquerade as decorated soldiers to garner respect and often rewards from the unsuspecting public).

It's a simple rule to follow: If you haven't worked directly on any of the author's books, don't include the author's name in your portfolio. No BS-ing. (If the editor lacks credibility in their own bio, what kind of credibility are they going to bring to your project?)



Steer Clear of False Claims
Grand claims also capture clicks, but avoid any editors or companies who promise best-seller status if hired. I've worked on 66 best-sellers so far and I wouldn't make that claim. No one, not even the Big Five, can deliver on that promise—there are too many unknown variables.

What I can say with certainty is that editors who've worked on books that have become best-sellers or award-winners are exposed to and draw from a high-quality talent well, applying those insights and experience into every new manuscript. What I can promise, with my own track record, is that I can bring your manuscript to its full potential.

So read carefully. A truly professional editor will have:
multiple years' experience working at (or for) a traditional publisher, preferably with one or more of the Big Five;
and ideally at least a few best-sellers and award-winners under their belt. All of which should be verifiable. Which brings me to…


Verify, Verify, Verify
Here are some laser-focused questions you can use to further vet your editorial candidates. You want to be confident that your choice will be worthy of all the time and effort you've invested into your manuscript.


Calibre: Does the editor have experience working at (or for) a traditional publishing house, preferably a Big Five? Do they state their in-house role? "Working at a Big Five/traditional publisher" can be conveniently vague. Were they an editor or were they in marketing, IT, human resources, etc.? For how long?


Collective Wisdom: Were they mentored by any senior editors, publishers, veteran authors, or other publishing professionals?


Reputation: Which Big Five/traditional publisher(s) or in-house editor(s) vouch for them? (When the former presidents of publishing companies and best-selling authors refer their writer friends to you, you're doing something right.)


Breadth of Experience: How many books have they edited? For which authors and publishers?


Trust: Do they have notable repeat clients over the years? The best editors certainly do.



And Verify Some More
Mastery: Have they worked on books that have become best-sellers? Award-winners? Received critical acclaim? How many times?


Transparency: Do they provide a sample or complete portfolio of the books they've edited? (I've posted mine on my website since 2006.) Do those books match the editor's stated specialties? Do they match your genre?


Quality: Are the books a sampling of both traditional publishing and self-publishing? If the editor has worked only on self-published titles this, to me, would indicate a less competent approach to editing and production values—if you haven't already clued in to my bias. Until you've worked in-house, you don't know what you don't know about book editing and production.


Evidence: Have they been credited on the Acknowledgements, Credits, or Copyright page of the books in their portfolio? (Not always the case, but these are good places to cross-reference.) Have they appeared in any credible press (e.g., this Globe and Mail feature)?


Credibility: Have authors (from both traditional publishing and self-publishing) provided testimonials of the editor's work? Do these testimonials include an author's full name and book title? (No matter how great the testimonial, when it's signed by a first name only, or first name and last initial, without a book title, my BS detector goes off—yours should too.)



I hope these insights make it easier for you to find the right expert for your book among those 70 million+ superstars!
If you'd like further guidance about your project, contact me at heather@strongfinish.net for a free consultation. I'd be happy to share my expertise with you (66 best-sellers, 136 award-winners, and more than 1000 books) and answer any questions you may have about the editing process.
---